Love for this beautiful breed began in childhood. Today I am living my dream in the house full of Great Danes. Thay are my love, family members and my best friends. With my breeding I want to produce large, powerful, strong and above all healty Great Danes, with very special gentle gigant character, from the top world bloodlines.
Marija Brezancic
Read more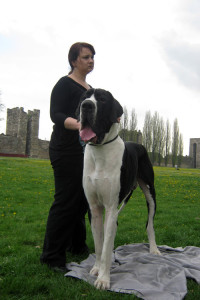 male Mantel 17.01.2011.
height: 96 cm
HD A – ED 0
ECO-CARDIO DOPPLER TEST: OK
Dental: correct – complete
Available for breeding!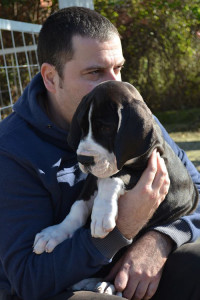 male mantle
date of birth: 26.08.2015.
f: Ch Jaaphar de l'Harnois blanc
m: Fortuna de l'Orée des Bois d'Astros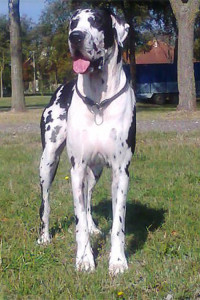 CH Sterop Dizel Domino & Viktorija
Female Harlequin 31.08.2009.
height: 80 cm
female harlequin
date of birth :05.04.2012.
f: Dom Perignon du Cerbere d'Eyjeaux
m: Fleur de France des Habits Rouges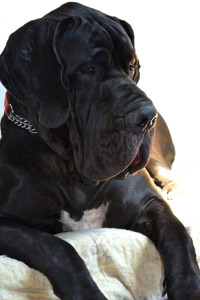 female black
date of birth: 18.10.2013.
f: Ghandal de la Benjamine
m: Haa'Latika de l'Outsaïna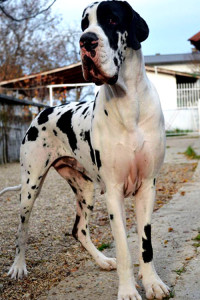 female harlequin
date of birth: 24.06.2014.
f: Ch.Eoll von Freya's Rosenrot
m: Ch.Ambra